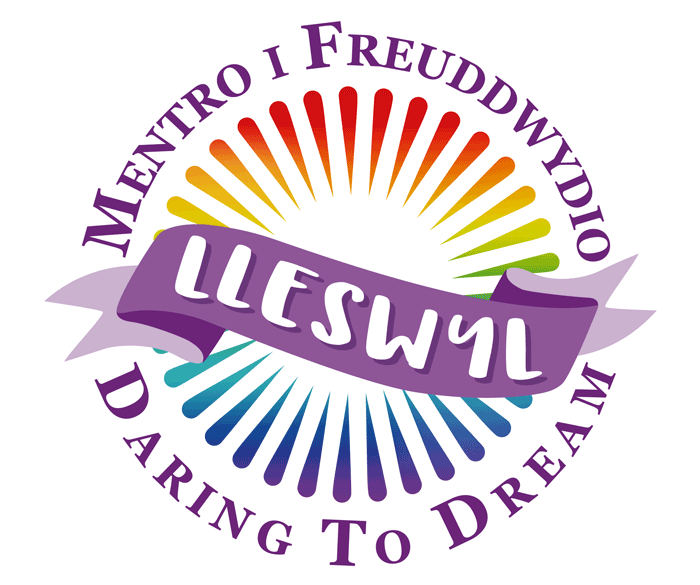 What is Lleswyl?
Lleswyl is the Festival-at-Home experience established to support the wellbeing of those who normally cannot attend live gigs because of chronic illness, disability, or loneliness. Our aim is to provide an experience that everyone can share: an uplifting, fun and joyous Festival evening with the company of family, friends, and neighbours! Music is the catalyst that creates this  wellbeing experience. Lleswyl is free to all.
Illness (acute and chronic) and disability can be incredibly isolating, and very emotionally demanding too. Therefore, our mission at Daring to Dream is to support the emotional health and wellbeing of patients in Wales i.e. supporting those with acute or chronic illness, a disability, or who live with loneliness. We are providing support through tangible means such as creating safe, non-clinical havens for patients and families in hospitals as well as by reaching out into the community to provide connections to the Arts to support the wellbeing of those living at home and in the community.
Lleswyl is our very first Daring to Dream Festival. It is our way of acknowledging isolation (and making it visible) by actively encouraging the connection of those with chronic illness or disability with others, with music, with laughter and joy. Our vision is of a joyous, fun, and emotionally uplifting evening.
 To create the full Festival-at-Home experience, we are building links to Festival Food and Drinks for people to pre-order. We are also encouraging attendees to get dressed into the right gear and to put on their Festival make up. We will inspire your make-up with pre-recorded online tutorials! We are creating our very own Lleswyl festival poster for you, your children, your friends to colour digitally or on paper and post online or put on your fridge or windows of your homes.
People, clothes, makeup, food, music together set the mood. We encourage you to post your selfies on social media on the night for the Festival comperes to see, share, and comment on.
The night itself will be one of diverse music and bands, short scheduled sets interspersed with inspiring cameo films of those with illness, but who don't let it define them. Our band line-up includes: Calan, Afro Cluster, The Gentle Good, Ify Iwobi, Ify Iwobi Live Band, Royal Welsh College of Music and Drama, ROOT DOCTORS, Dr & the Medics, Philanthropy Jazz.
Lleswyl is a professional end-to-end digital production, live-streamed to you at home, by Ratio Studios.
Very soon we will be announcing our comperes for the night.
Secure your free tickets from: https://lleswyl.eventbrite.co.uk